LEGACIES AND ZOMBIE. WHY YOU SHOULD SUPPORT SHORT-TERM PROGNOSES WITH THE ANALYSIS OF LONG-TERM PHENOMENA.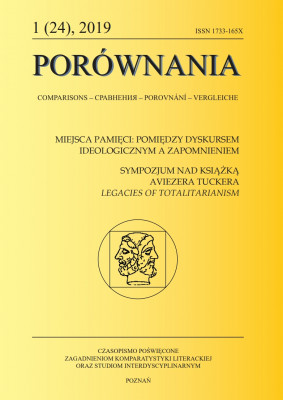 Greg Grzegorz LewIckI
The author claims that Tucker's "Legacies of Totalitarianism" is extremely important for the studies of post-communism in Central and Eastern Europe as well as for philosophy of history, which – from the post-Hegelian times on – has avoided holistic approaches. According to the author, Tucker adequately identifies transnational components of the region's current identity, rooted in the abovementioned "legacies" (middle-range processes that started in the communist era). The author also notes that inadequacy of some prognoses that Tucker puts forward based on his own theory stems from his negligence of the prognostic weight of certain socio-psychological laws and long-term processes.