HETEROTOPIA IN THE UKRAINIAN CONTEMPORARY PROSE (JURIJ ANDRUCHOVYČ, SERHIJ ŽADAN UND VJAČESLAV ŠNAJDER).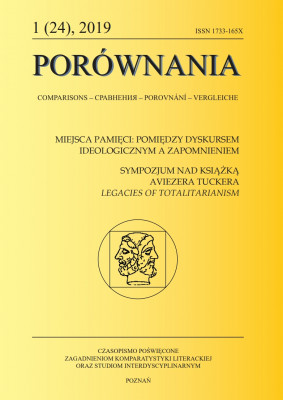 Borys BIgun, ErIk MartIn
The concept of "heterotopia", developed by Michel Foucault in his work "Of Other Spaces", is one of the most frequently used notions in contemporary spatial studies. Literary and artistic heterotopias capture the destruction of a homogeneous social space, during which utopian and real-pragmatic principles that used to constitute one unified whole start to function as elements confronting each other under the pressure of previously repressed or played down and currently re-actualized ideas pertaining to a certain culture. Basing on the representative works by Yuriy Andrukhovych, Serhiy Zhadan and Vyacheslav Shnaider, the paper analyzes the semantics and functions of heterotopias in the context of literary mapping of post-Soviet Ukraine.