A TRANSFORMATION OF THE PRIVILEGES OF THE AUTHORITIES OR A TRANSFORMATION OF THE TYPES OF CLASS DOMINATION.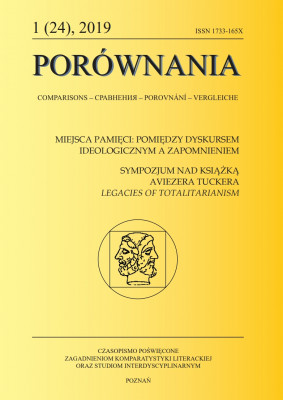 Krzysztof Brzechczyn
The paper is a critical commentary of The Legacies of Totalitarianism: A Theoretical Framework authored by Aviezer Tucker. This book presents the evolution of totalitarian communism, its transformation and analysis of problems surfacing in East-Central European societies. Although the reviewed book is a very rare attempt at a synthetic view on the genesis and transformation of communism, its author accepts a very narrow understanding of class and class interest which leads to an idealistic interpretation of Stalinist purges and the institutionalistic understanding of transformation which does not allow to place economical dimensions of post-communist transformation in a wider social perspective.