DISSIDENTS AND NOMADS (NOT ONLY) IN POST-TOTALITARIAN COUNTRIES. OR WHY THERE ARE SO MANY PROBLEMS IF EVERYTHING IS FINE.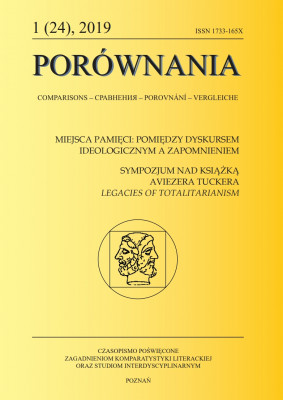 Rafał Paweł WierzchosławsKi
Aviezer Tucker's book The Legacies of Totalitarianism: A Theoretical Framework can be classified among works which settle with the totalitarian past and discuss the issue of the victory of liberal democracy in post-Soviet states after 1989. From the many issues examined in his book, I would like to focus here on the author's interesting intuition that dissidents played an important role not only in the overthrow of communism (real socialism) but also in the preservation of the liberal democracy in Central and Eastern Europe, which, in his view, is now threatened by the demons of populism, nationalism, xenophobia, etc. The essential question is whether dissidents have managed to create such an institutional framework as will protect the society against the temptation of populism, by offering citizens – all social groups – a state with stable, effective structures, respect for individual freedom, and a sense of safety (including social security), or the institutional problems he mentions results from the negligence and desertion of the elites in the first years of the transformation – a state of things which has lasted until now?