A WRITER OR A CREATOR OF THE TEXTUAL WORLD: ANTHOLOGY AS A MIRROR OF THE POST-WWII UKRAINIAN LITERATUREgg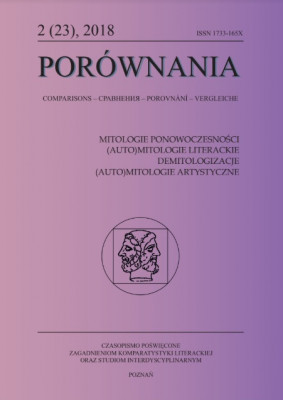 Olena Haleta
After the II World War, literary anthology has become one of the most important means of representing Ukrainian literature, and it has changed depending on the definition and redefinition of the writer's status. In the meantime, in the Soviet literature under the supervision of the Academy of Sciences, there appear multi-volume editions constructing the figure of the writer as a participant in the socialist reorganization of reality, emigration anthologies develop the myth of the writer as the creator of the textual world, becoming a new "common place" for the entire cultural community. Literary anthologies published after
the collapse of the USSR (whose number has grown manyfold) reflect all the problems of transforming the identity of the author from the prophet to the player in an uncertain reality, as well as various models of mythologizing creativity from romanticism to postmodernism. In this context, the change in the genre of anthology becomes especially noticeable; it gradually moves from the collection to the project. On the one hand, commercialization of literature in market conditions and the transformation of the writer into a "producer" of textual goods are visible. On the other hand, next to the classic writer who, in a manner recognized by readers, represents aesthetic values, there emerges the figure of a writer as a public intellectual who undertakes the challenge of
creating new meanings and new forms of expression on current issues.